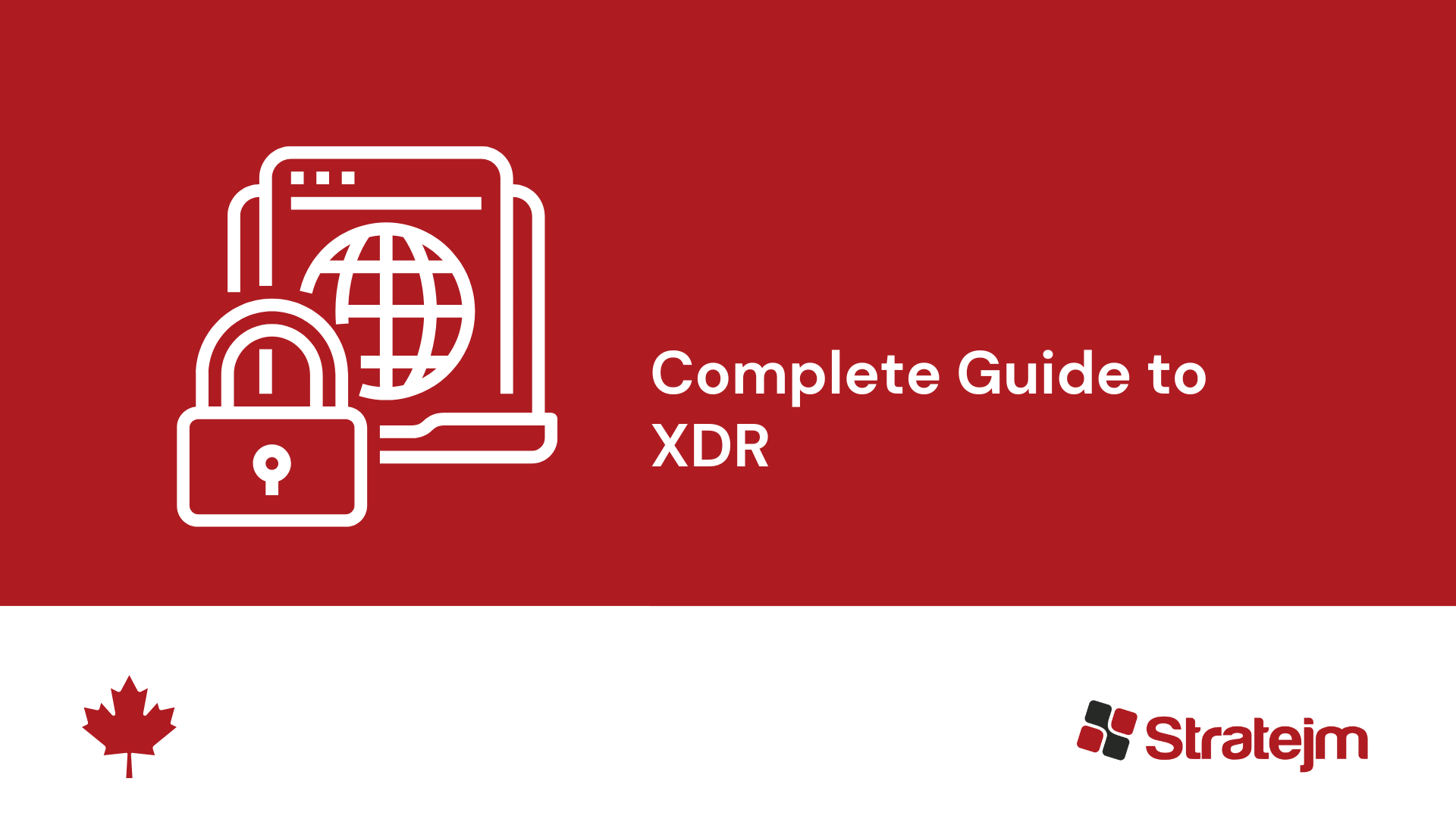 Extended Detection and Response – Explained
In a recent blog post, we defined Extended Detection and Response (XDR) as an evolution of EDR, unifying security-relevant endpoint detection with telemetry data from security and business tools like Network Analysis and Visibility (NAV), Email Security, Identity and Access Management (IAM), and more.
XDR platforms also provide a single pane of glass view which allows security professionals to act on threat data and uncover hidden security threats effortlessly. They also allow teams to implement complex, multi-step automation response capabilities for streamlined security operations.
The main functions of an XDR platform are:
Collect and correlate data from all relevant data sources through automation and Artificial Intelligence (AI)
Deliver insights to security teams through a single pane of glass view
Integrate siloed security tools enabling streamlined security analysis, investigation, threat intelligence, automated response and remediation
How does XDR Work?
XDR solutions are typically compromised of three main components:
Front End

Security point solutions
Enforce security controls
Create telemetry data

Back End

Enables Threat Detection, Investigation and Response (TDIR) capabilities
Automated incident response & triage
Threat detection
Enables response capabilities

Content

Prescriptive, threat-focused workflows that contain pre-packaged security content
API connectors
Parsers
Playbooks & automation rules
MITRE ATT&CK mapping
Reporting
Types of XDR solutions
There are two main types of XDR solutions: open and native. The main difference between the two stems from how the services are delivered and how they are integrated with each other.
Native XDR solutions are a unified suite of security tools built on a centralized platform. This means you are locked into a single security vendor who provides all the required hardware and software.
Open XDR solutions are designed to integrate with multiple security products from other vendors, with the core XDR platform acting as a centralized managed console that manages third-party integrations.
If you want to find out more, here is a detailed explanation on the differences between native and open XDR solutions.
How does XDR compare to EDR or MDR?
Endpoint Detection and Response (EDR) solutions are designed to detect and investigate suspicious activities on hosts and endpoints. These solutions use a high degree of automation to enable security teams to identify and respond to threats more quickly.
Managed Detection and Response (MDR) solutions refer to EDR tools that are delivered through managed security service providers (MSSP) who enhance EDR capabilities by providing maintenance, optimization and integration.
Extended Detection and Response (XDR) solutions are an evolution of traditional EDR platforms. XDR tools expand the detection and response capabilities to cover all enterprise data sources while streamlining data workflows and analytics by integrating everything into a single console.
Read this article for a full explanation of the differences between EDR, MDR and XDR solutions.
Benefits of Using an XDR solution
XDR solutions allow security teams to analyze and detect advanced persistent threats that were previously impossible or difficult to detect using endpoint sensors alone. XDR solutions collect and analyze data from multiple data sources meaning that teams can find and analyze threats based on correlated threat data.
XDR platforms also enable enhanced automation throughout threat detection & incident response workflows. This augments the capabilities of security analysts by providing them with fully visualized attack lists and immediate suggestions for remediation.
XDR solutions should provide the following benefits and outcomes:
Unite disconnected security tools
Cohesive security operations system
Reduced false positives
Consolidated threat detection, investigation and response capabilities
Centralized threat visibility
End-to-end security orchestration, automation and response (SOAR)
Considerations When Evaluating an XDR Solution
Vendor Lock-in and Coverage Gaps
A single-vendor Native XDR solution can provide coverage for key areas of an organization but can lead to vendor lock-in and coverage gaps in key areas like email, DLP, identity management, and cloud. No single vendor can provide best-in-class coverage across all areas of the enterprise, and as such choosing a native XDR will come with inherent compromises.
About Stratejm
Stratejm is North America's premier provider of cloud-based security-as-a-service. Built in our secure, multi-tenant Canadian cloud, Stratejm's SeCaas is designed from the ground up to be agile and turnkey, all without any gaps or compromises.
Contact us today to find out how our E-MDR service can transform your enterprise security.