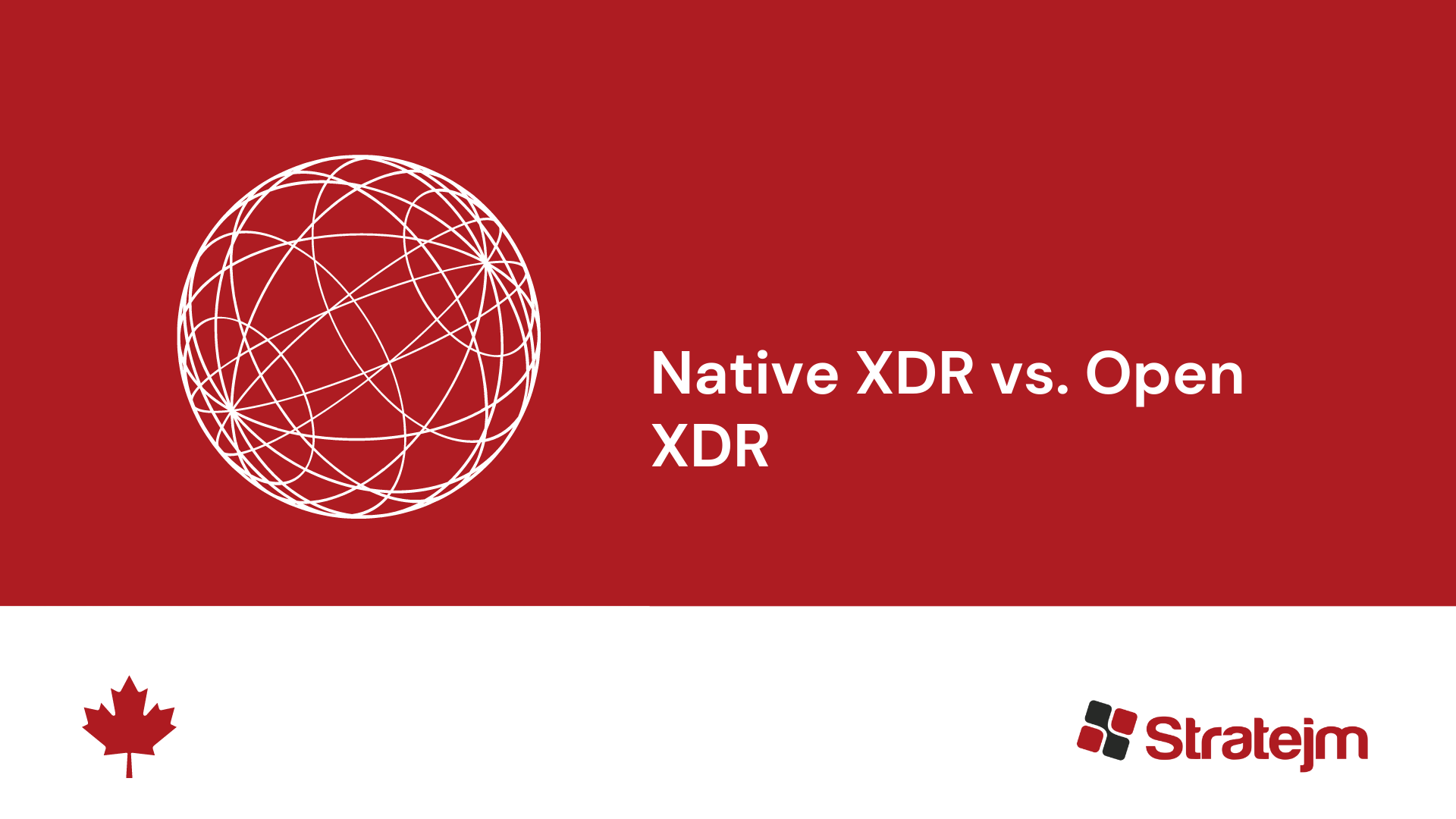 Open vs Native XDR
Based on all the marketing buzz around XDR solutions, it might be easy to assume that they are all the same. A glance across multiple vendors would suggest that all XDR solutions correlate attack telemetry from all data sources while instantly delivering root cause analysis and proactive threat hunting.
But what if I told you that not all XDR solutions are made equal? In fact, there are two main varieties of XDR: Native and Open (Also called Hybrid) XDR, both of which have their strengths and weaknesses.
Read this article to find out the key differences between open and native XDR solutions:
What is XDR?
In our recent blog post, we defined eXtended Detection and Response (XDR) as an evolution of EDR, unifying security-relevant endpoint detection with telemetry data from security and business tools like Network Analysis and Visibility (NAV), email security, Identity and Access Management (IAM), and more.
XDR platforms also provide a single pane of glass view which allows security teams to act on threat data and uncover hidden threats effortlessly. They also allow teams to implement complex, multi-step automation response capabilities for streamlined security operations.
The main functions of an XDR platform are:
Collect and correlate data from all relevant data sources through automation and Artificial Intelligence (AI)
Deliver insights to security teams through a single pane of glass view
Integrate siloed security tools enabling streamlined security analysis, investigation, automated response and remediation
However, as we noted previously, not all XDR platforms are the same, and while they all aim to solve common IT issues, the way they do so varies between vendors:
What is Native XDR?
It is best to think of Native XDR solutions as a unified suite of security tools built on a centralized platform – all provided by a single security vendor. This is a closed ecosystem where a single vendor offers all the required sensors needed for key XDR use cases.
Native XDR is best suited for organizations with smaller security departments and teams, who typically have fewer resources available. The fact that Native XDR can handle setup results in streamlined breach investigations and security processes. Native XDR solutions are also well suited for organizations that already rely on a single vendor for IT infrastructure.
Some examples of Native XDR vendors include Cortex XDR, Microsoft Defender 365 & Cisco XDR.
Benefits of Native XDR Solutions
In theory, a single, unified XDR solution should allow security teams to worry less about integrating with technologies from other vendors while also providing a centralized management platform to streamline security operations.
The benefits of native XDR platforms include:
Centralized platform to handle all threat detection, investigation and analytics
No need to integrate and maintain technology from other providers
Less redundant tools
Simplified, all-in-one approach
Cons of Native XDR Solutions
With a native XDR solution, there will always be gaps in coverage as a single vendor solution cannot possibly be best in class in all aspects of security. After all, it is highly unlikely that a single vendor will have deep security capabilities across all areas.
This is the flip side of the tight integration offered by native XDR – You are stuck with the tools provided by your vendor, and will often have to replace existing technologies with ones from your provider's suite, which is a costly and complex undertaking.
The cons of Native XDR solutions include:
Vendor lock
Rip and replace current security tools
Lack of third party integration capabilities
Potential gaps in security capabilities
Potentially costly implementation
Inflexible
What is Open XDR?
In contrast with Native XDR, which requires that an organization buys into their entire suite of security products, Open XDR tools are designed to integrate with products from other vendors, with the core XDR platform acting as a central management console that leverages third-party integrations.
Open XDR solutions are best suited for larger organizations that have more resources and large investments in other security analytics tools. In these cases, an open XDR solution provides the option of integrating existing security tools to improve threat detection and response.
Examples of Open XDR include Crowdstrike Falcon XDR, Exabeam Fusion XDR, and ReliaQuest GreyMatter.
Benefits of Open XDR Solutions
Open XDR ultimately affords more flexibility, as they allow organizations to use the tools they already have in place while providing the capability to add or remove tools based on future needs.
The benefits of Open XDR include:
Avoid vendor lock
Ability to use best of breed tools
Flexibility to swap technologies in and out based on business needs
Create a layer of integration between existing tools
Cons of Open XDR Solutions
With the sheer amount of security tools available, there will be no single XDR solution that can integrate with all the tools on the market, no matter how comprehensive. This means that security teams will ultimately have to devote time to managing and maintaining integrations between tools which can be a complex process.
The cons of Open XDR platforms include:
Varying ecosystems between vendor's security products
Integrations can be complex and time-consuming to set up
Ecosystems do not always function properly
The Best of Both Worlds – Stratejm's Approach to XDR
Stratejm offers a Managed XDR platform that allows organizations to benefit from a robust, easy-to-use platform featuring an alliance of tightly integrated, best-of-breed products.
We can help you supercharge your detection and response across your security stack with our managed XDR platform. At Stratejm, we take pride in giving security teams the tools and resources they need to respond to incidents effectively.