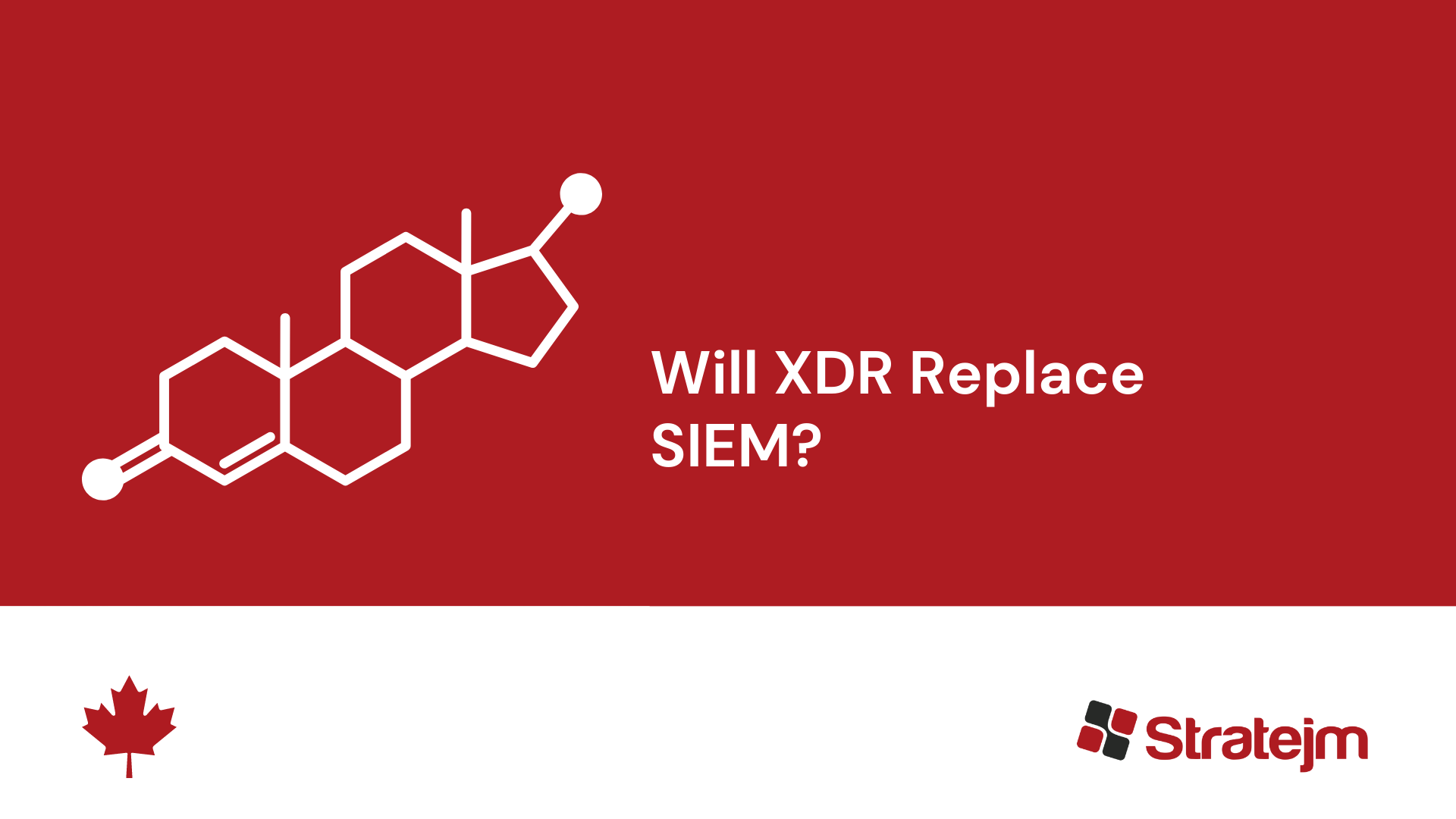 Will XDR Replace SIEM?
Whenever a brand new technology is introduced, it can be difficult to understand what it is. XDR is no exception, and it can often be difficult to find a reliable explanation of what it is and what it hopes to achieve.
Read this article for a quick explanation on how XDR differs from other cloud security technologies like SOAR and SIEM:
What is XDR?
In a recent blog post by Forrester analyst Allie Mellen, XDR is defined as the evolution of EDR, unifying security-relevant endpoint detection with telemetry data from security and business tools like Network Analysis and Visibility (NAV), email security, Identity and Access Management (IAM), and more. Simply put, an XDR platform aims to streamline security ingestion, analysis and prevention workflows across the entire security stack.
XDR platforms also provide a single pane of glass view which allows security teams to act on threat data and uncover hidden threats effortlessly. They also allow teams to implement complex, multi-step automation response capabilities for streamlined security operations.
The main functions of an XDR platform are:
Collect and correlate data from all relevant data sources through automation and Artifical Intelligence (AI)
Deliver insights to security teams through a single pane of glass view
Integrate siloed security tools enabling streamlined security analysis, investigation, and remediation
What is SIEM?
Security Information and Event Management (SIEM) tools offer real-time monitoring and analysis of events as well as the logging and tracking of data for security and compliance purposes.
The main functions of a SIEM platform are:
Collect log data from across the organization and aggregate it into a single platform
Leverage collected data to categorize and analyze incidents and events
Produce alerts, create reports and support incident response capabilities
What is SOAR?
Security Orchestration Automation and Response (SOAR) refers to technologies that enable the collection of monitored inputs by a security team. The overarching concept behind SOAR is to collect threat data and automated responses – It is not a single technology or solution that you can buy, rather a collection of tools that adhere to a concept.
The main functions of a SOAR platform include:
Collect threat information, automate routine responses and triage complex ones
Unite threat and vulnerability management, security incident response and security operaetions automation
Leverage human intervention and machine learning (ML) to analyze threat data and prioritize incident response
Will XDR replace SIEM?
In short, no. While the latest XDR tools are able to centralize data from many sources much like a SIEM, they simply do not possess the log management, retention and compliance capabilities required for a modern security operations center.
How does XDR differ from SIEM?
SIEM solutions are best suited for log collection, data storage, analysis and compliance. Security analytics has largely been bolted-on to SIEM solutions and does not typically identify threats adequtely without a massive stand-up time.
XDR solutions incorporate advanced analysis capabilities focused on endpoint data and response across all data sources. However, they do not possess the log collection and data storage capabilities of a true SIEM.
How XDR Empowers the Modern Security Operations Center
If XDR and SIEM solutions serve different purposes, then how does XDR fit into the modern security stack?
The answer lies in its ability to combine data from many different sources. This allows security teams to streamline investigations via a unified platform and interface, dramatically lowering overhead.
Additionally, XDR platforms allow security teams to:
Reduce alert fatigue via automated triage of routine incidents
Investigate and respond to incidents without need for escalation
Enable teams to identify and respond to security incidents that cut across silos in a more efficient manner
World Class XDR with Stratejm
Like most security technologies, XDR needs to be fine tuned and configured before it can provide the benefits that it promises. Stratejm offers a fully managed XDR solution that includes security analytics and operations, advanced threat hunting, and rapid response across all endpoint, network and cloud environments.
Contact us today for more info on our augmented XDR service