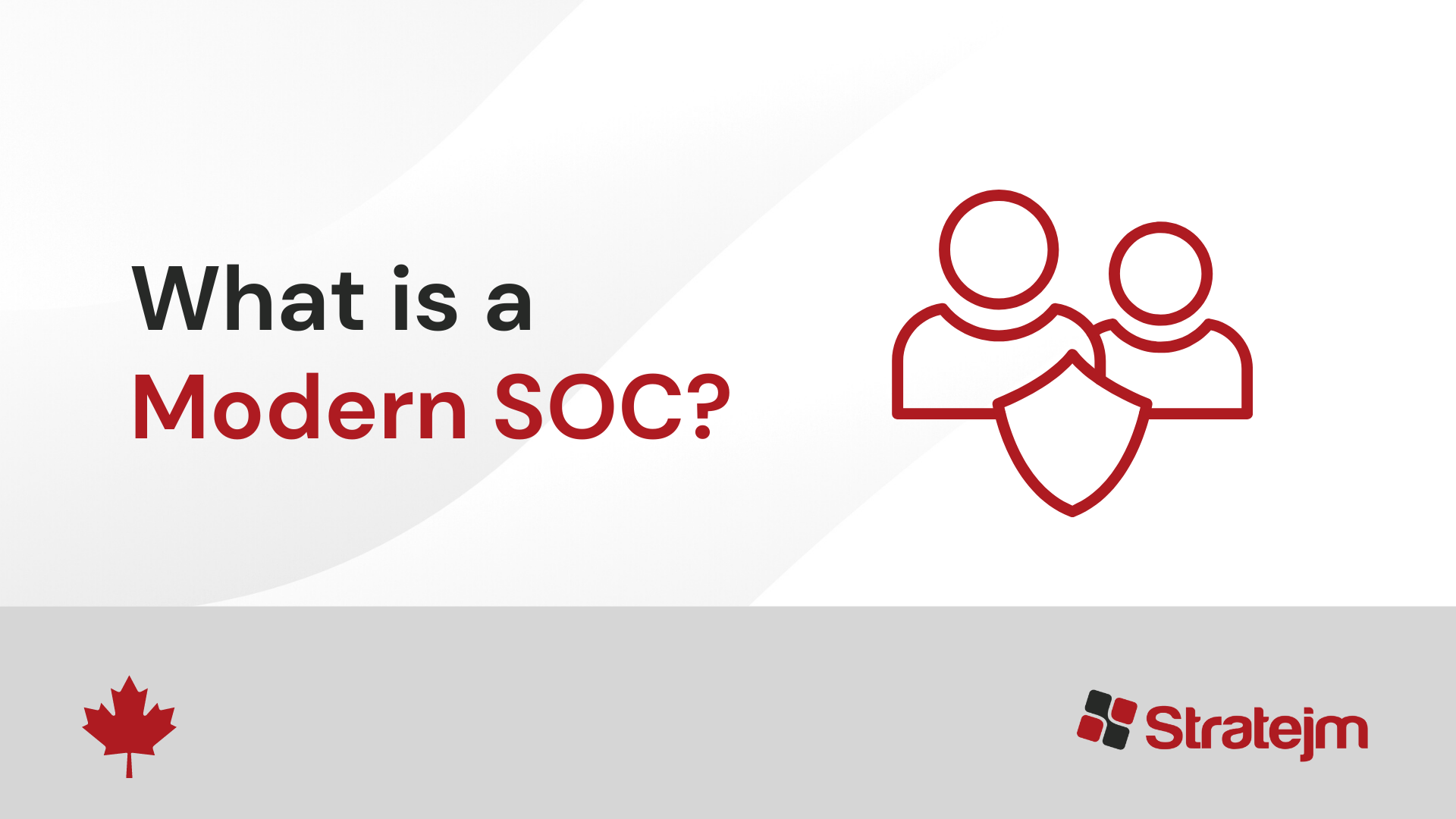 What Makes a Modern SOC?
With the threat landscape more challenging than ever, every organization should have a dedicated security operations center. A Modern SOC helps organizations detect, monitor and respond to cyber threats while providing services like log monitoring, threat hunting, incident response and sometimes threat hunting.
However, the rapidly evolving threat landscape has presented its own challenges, and as such the requirements for modern socs have changed in recent years. The cybersecurity labour shortage is real, and cloud adoption and digital transformation initiatives have created a host of complex new problems for security teams to deal with.
Here are the key things your Secops team should know:
Security Operations Center Challenges:
Sprawling Attack Surface
With digital transformation now a key priority, many companies have shifted to introduce new solutions for innovations like cloud computing, sensing, and data analytics technology. While this has allowed organizations to shorten decision cycles and accelerate feedback loops, it has also greatly increased the complexity of many enterprise network environments.
This issue is exacerbated by the fact that many organizations still have legacy IT infrastructure that must be integrated into these new pieces of technology. The end result is that the modern security operations center often faces complexity on two fronts: The sprawling technology landscapes created by digital transformation and the proliferation of actors seeking to take advantage of them.
The modern soc will need the capabilities to confront these two issues head-on. Here are some key items organizations should focus on:
Foster close collaboration between the security operations center and the rest of the business
Ensure underlying infrastructure has the appropriate speed and scale to process large volumes of security data
Look to incorporate artificial intelligence (AI) and machine learning (ML) to accelerate understanding of suspicious behaviour
Cybersecurity Labour Shortage
A massive and growing shortage of qualified cybersecurity talent is one of the biggest challenges faced by security teams today. In fact, A 2022 workforce study conducted by ISC2 suggested that the global cybersecurity workforce would need to grow by 65% in order to effectively defend organization's critical assets.
To make matters worse, demand for cybersecurity talent is only growing, driven by the mass adoption of IT infrastructure, digital commerce, employee mobility, and the digitization of identities.
To help alleviate the labour issue, it is recommended that organizations invest in greater automation, better detection and response technologies, and greater organization-wide cybersecurity awareness.
Overwhelming Amounts of False Positives
Naturally, with an expanded attack surface, we have also seen an explosion of vendors offering security tools to help secure it. More tools ultimately means more alerts, and we are left with a situation where modern socs are overwhelmed by the sheer amount of signals and alerts ingested. It isn't just necessarily "false positives" – some signals might come up as "true, but hard to contextualize", some may come up as false but are actually true, and some may be purely informational. Add in machine learning (ML) and artificial intelligence (AI) into the mix, and it quickly creates a situation where too much data is flooding in without the means to properly analyze and extract value from it.
With all this in mind, it has become clear that it is simply impossible for humans alone to cover the sheer data generated from all IT assets. A Security services provider should instead look to supplement their human efforts with automation tools. Both humans and machines will need to work together on mixed manual and automated work flows enabled by concepts like Security Orchestration Automation & Response (SOAR).
What is a Next-Generation SOC?
A next-generation SOC provides coverage across network, endpoint and cloud by utilizing a methodology that follows security enforcement points and utilizes technologies that integrate together seamlessly. They will also look to anticipate threats proactively, and use will use an intelligence-driven methodology where threat intel is automatically converted into enforceable security policy.
Expect to see existing SOC services automating key but repetitive tasks in order to free up analysts for more valuable functions like threat hunting or vulnerability management.
Build a Next-Generation Security Operations Center with Stratejm
For more than 7 years, Stratejm has been helping some of North America's most successful companies secure their network environments. Our 24/7/365 Cyber Intelligence Center provides all the capabilities of a modern security operations center and is fully staffed by our team of certified experts.
Contact us today to learn why companies are switching to Stratejm