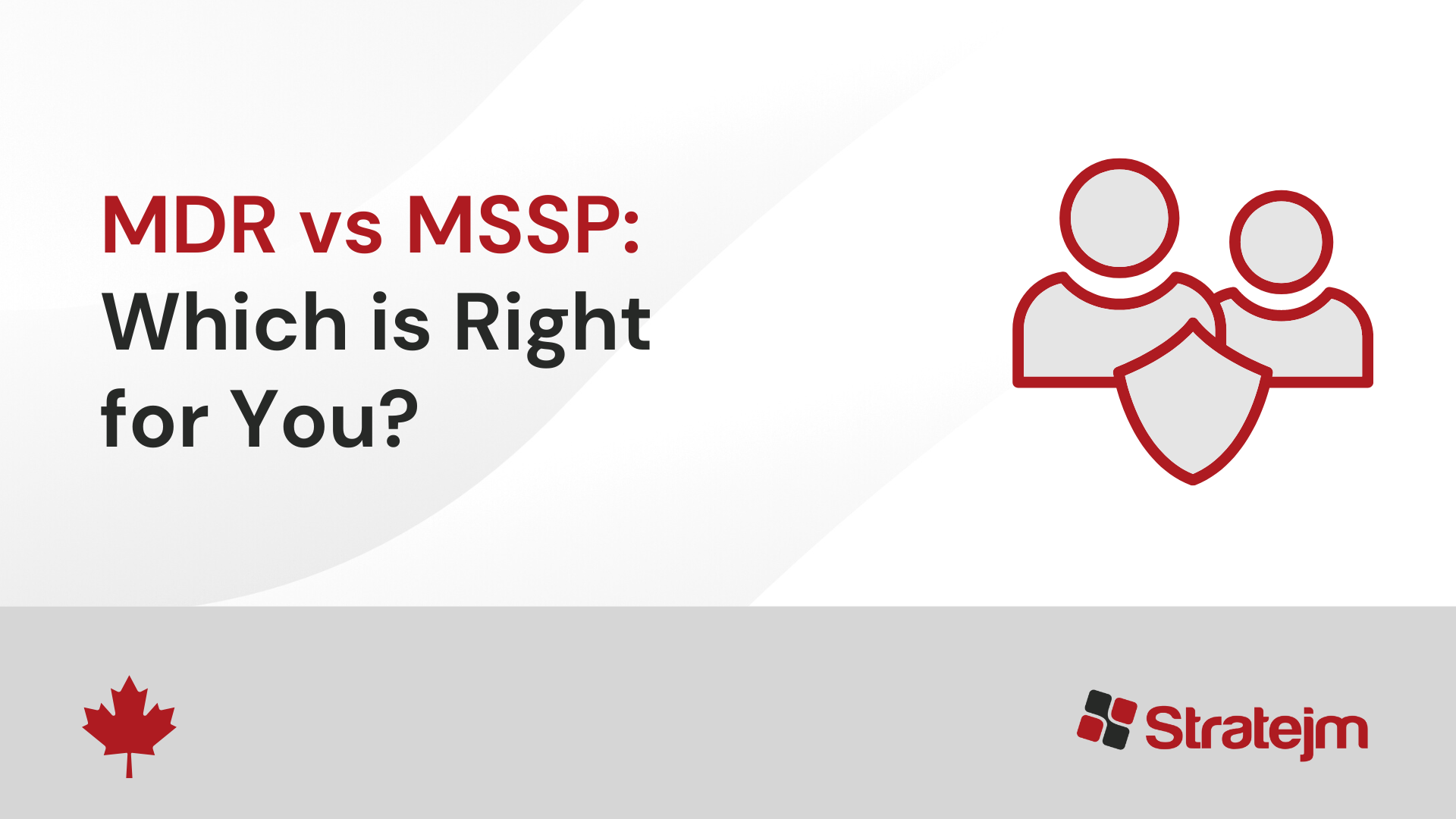 MDR vs MSSP – Comparing Managed Security Offerings
Traditionally, MSSPs have been the go-to solution for network security as technology stacks in modern organizations grow increasingly complicated and difficult to manage. For years, MSSPs have taken care of everything from basic firewall management to complex SIEM environments and triage.
In recent years, however, we have seen the rise of a new kind of security service – Managed Detection and Response (MDR). MDR promises faster response times along with increased focus and agility when handling cyber threats.
With the increasing overlap between the two services, it has become difficult to know which one is the right solution for your business. In this article, we examine the key differences and similarities between MDR vs MSSP services so that you can make an informed decision:
Managed Security Service Providers – Defined
Managed Security Service Provider (MSSP)
Gartner defines a Managed Security Service Provider as an organization that "provides outsourced monitoring and management of security devices and systems. Common services include managed firewall, intrusion detection, virtual private network, vulnerability management and anti-viral services."
MSSPs monitor your devices and networks 24/7/365 and will typically create a detailed report on the alerts that are detected. You are typically paying for access to a 24/7/365 Security Operations Center and its analysts, who will keep a dutiful eye over your systems and network events when you cannot.
However, it is important to note that managed security services providers typically does very little detection and response. Instead, they typically pass over a long alerts report that has not been enriched with any context or analysis – This is up to the in-house security teams.
Managed Detection and Response (MDR)
In contrast, Managed Detection and Response emphasizes the most key attack vectors and focuses on providing the fastest detection and response possible. You are essentially renting out the key capabilities of a security operations centre – MDR providers typically come with a full suite of security products from SIEM solutions to endpoint detection and response. This set of solutions is then usually implemented in a turnkey manner, enabling tools like out-of-the-box detection and analysis and data sources.
MDR vs MSSP – Key Differences
So then, what are the key differences between MSSPs and MDR? Managed security services provider (MSSP) are a more basic service offering that provides 24/7 monitoring while collecting alerts from within a network.
While MDR providers can also cover these bases, they add additional support for the later stages in the security operations cycle, like detection and remediation. They go beyond just providing alerts & reports and step in to support your security team in investigating and stopping incidents.
Which Managed Security Service is Best for your Organization?
When choosing between the two, it is recommended that you take a look at the needs of your business – Do you simply need basic monitoring & alerts? An MSSP might be a good option in that scenario.
If you are looking to step your game up further, however, than an MDR might be needed for rapid detection and analysis. MDRs are not a silver bullet, however, and still have a few limitations to keep in mind:
They tend to take on a "one size fits all" approach – Meaning you may not get everything you need for your unique business needs
Emphasis on human expertise for proactive threat hunting means alert fatigue will still be an issue
Lack of investigation proficiencies and the capabilities to reduce noise levels
Integration is not guaranteed – Not all MDR providers are capable of integrating neatly into your existing technology stack
Outdated detection and response playbooks
A Better MDR with Stratejm
Stratejm's Managed Security Service takes the best of MSSP and MDR and combines them into a single security platform that provides rapid remediation and response along with industry-leading automation and support capabilities.
Learn more about Stratejm Managed Detection and Response
The Best of Both Worlds – Stratejm Managed Security Services
Security Expertise
Our state-of-the-art Cyber Intelligence Centre is fully staffed by our team of highly certified security experts. With our technology-first approach, we supercharge your security team to deliver reduced false positives and faster remediations.
Industry Leading Automation
We've spent over 7 years developing advanced automation playbooks used to automatically detect and remediate any issues that may occur on your network. Other MDR providers use outdated automation from out-of-the-box configurations. At Stratejm, we've been honing our proprietary automation playbooks over 7+ years of continuous service.
Seamless Integration
Our security solutions are cloud-native and delivered via a fully turnkey platform. This allows us to onboard our customers in weeks and not months.